Many people are looking for easy ways to shed excess weight, while also improving their well-being or health. Alternative diets, especially those that limit or eliminate selected groups of products and certain food preparation methods, are gaining popularity [1]. Alternative diets can positively affect weight reduction, but there is a risk of their adverse impact on the body due to a drastic energy deficit [2]. In the article below, you will learn why they are so popular, what their pros and cons are, and what the consequences of their use can be.
Where does the popularity of using alternative diets come from?
Often, the results of using rational low-energy diets are insufficient for people trying to lose weight. Failures in weight loss make some people, instead of consulting a dietitian, browse the internet and tabloid press searching for a miracle diet. Few analyze the health consequences resulting from their use.
Some miracle diets are characterized by a large caloric deficit (above 1000 kcal). Such low-energy content of the diet results in a return to the initial body weight immediately after stopping the dietary rigor. A vicious circle of weight loss ensues [2].
Types of alternative diets
Some of the most popular alternative diets used by consumers include:
Unbalanced diets
single-component diets (e.g., cabbage, rice, milk),
separate (e.g., Dr. Hay, South Beach, Diamond),
low-carbohydrate, high-protein, high-fat,
strict (e.g., Swedish, Copenhagen).
Vegetarian diets
Other diets
In addition, the most commonly used alternative diets include high-fat, low-carbohydrate, and high-protein diets. The creators of these diets only consider their advantages, ignoring many disadvantages. The most rigorous diets are single-component diets, due to existing studies confirming the possibility of undesirable effects, such as exhaustion of the body, and even death [3]. Monodiets do not provide many essential nutrients such as proteins, minerals, vitamins, and omega-3 acids [4].
High-protein diets
The Dukan diet or Atkins diet belongs to high-protein diets [1]. The share of protein in these types of diets should be 30-40%. It is introduced in 4 phases [3]. Depending on the set goal, you choose the phase from which you start using the diet. If the goal is to lose weight, you should then go through all its stages, while in the case of improving well-being, skip phases I and II [5].
The first phase (attack) lasts about 1 week. At this stage, only protein products (primarily animal) with low energy value, as well as drinks and about 2 tablespoons of bran are allowed [3]. During this phase, weight loss occurs quickly, but the body does not feel hunger [6].
In the second stage, so-called alternating, for 1-5 days, vegetables, and protein products are consumed alternately with 1-5 days of protein-only products until the desired body weight is achieved [3].
The third phase (consolidation) involves consuming only protein products for 1 day, 1-2 days of any articles, while on other days two portions of vegetables and one portion of fruit, yellow cheese, and whole grain cereal products per week are consumed [3]. This stage was called "a reward for the persistent" because it is the most difficult phase of the diet. It includes consolidating the right weight and preventing a return to the initial weight, i.e., the so-called "yo-yo" effect [6].
The fourth stage (stabilization) is applied for life, you eat any products, just like in phase 3, and three tablespoons of bran and 1 day a week only protein products [3].
Disadvantages and advantages of a high-protein diet
Consuming an excessive amount of protein puts a strain on the liver and kidneys. An excessive amount of protein can lead to the development of kidney stones, gout, kidney failure, and hypertension [6].
Long-term use of a high-protein diet can lead to increased excretion of calcium (Ca) in the urine. Moreover, if a diet with a large amount of protein is not accompanied by an increase in the consumption of vitamin D and Ca in food products, the risk of developing osteoporosis increases [6,7].
The advantage of using a high-protein diet is the improvement of the skin condition due to the increased consumption of collagen [6].
Low-carb diets
The South Beach diet, Power Protein, Zone, and Atkins diet are among low-carb diets. They are characterized by a low amount of carbohydrates, up to 100 g/day [8]. Vegetables, fruits, and other carbohydrate-rich products such as cereal flakes, pasta, or rice are restricted. The main macronutrient of this diet is fats, accounting for >60% of the daily energy requirement. The menu is based on products that are a rich source of fat, e.g., nuts, and oils. An essential nutrient of this diet is also products rich in protein such as fish, meat, and dairy (especially fatty) [2,9].
Disadvantages and advantages of a low-carb diet
Eliminating most sources of carbohydrates from the diet, including plant-based products, which are rich in vitamins and minerals, can lead to serious nutritional deficiencies [10].
The experiences carried out so far regarding the impact of a low-carbohydrate diet on periodontal diseases have shown a protective effect on the gums. In the conducted studies, a reduction in symptoms of gum inflammation was noticed, which was affected by limiting the consumption of simple sugars [11].
People on a low-carb diet may experience dizziness, orthostatic hypotension, fatigue, gout, increased irritability, and even kidney failure.
Proponents of these diets believe that reducing the amount of carbohydrates leads to a decrease in insulin levels responsible for fat storage in the body. They argue that this conditions the effectiveness of these diets. However, they do not consider that consuming meals of different compositions differently impact the rate of gastric emptying and thus the insulin response [10].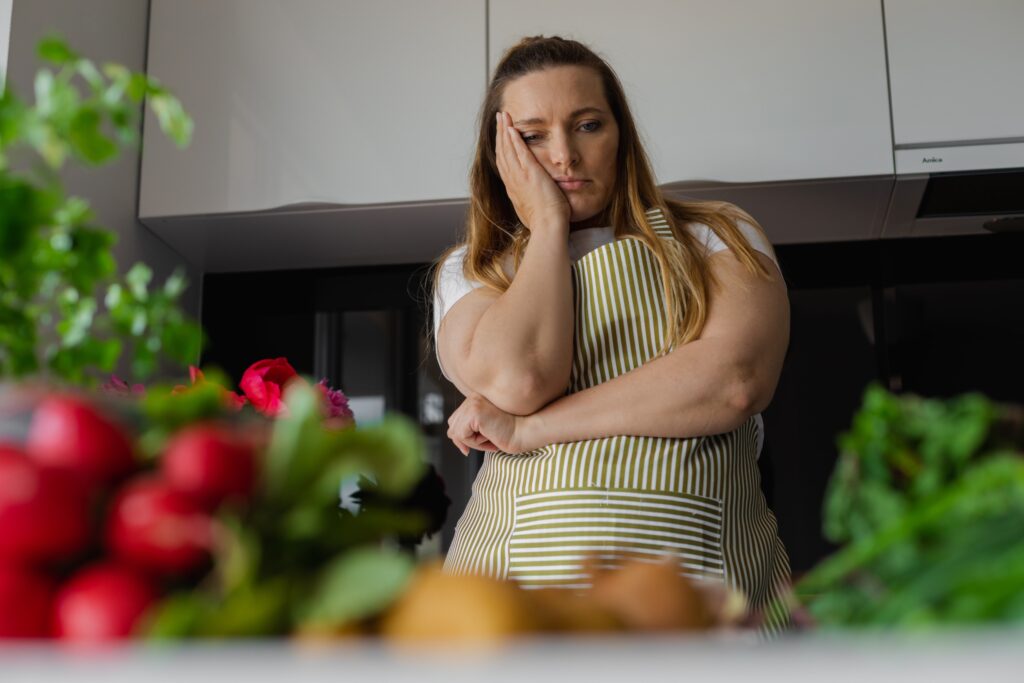 Vegetarian diets
These diets consist of excluding meat, meat dishes, and animal products from the menu. Additionally, some types of meat-free diets recommend excluding products such as fish and dairy. The primary source of a vegetarian diet is plant-derived products, namely legumes, grains, oil seeds, root crops, vegetables, fruits, nuts, and mushrooms. Vegetarian diets can be divided into various types based on the types of products:
Veganism, which eliminates the consumption of all animal products, including dairy and eggs.
Fruitarianism – consuming vegetables and fruits that fall off the plant by themselves.
Raw veganism – consuming raw fruits and vegetables, abstaining from coffee and tea, cooking, and frying.
Lacto-ovo vegetarianism – this type is based on consuming plant products, eggs, and dairy.
Ovo-vegetarianism – recommends eating eggs but excludes dairy from the menu.
Lacto-vegetarianism – allows for dairy consumption.
Advantages of vegetarian diets:
High nutrient density of the diet.
High content of PUFAs (polyunsaturated fatty acids).
Reduced content of SFAs (saturated fatty acids) and fat.
Low total cholesterol intake.
High amount of dietary fiber and complex carbohydrates.
Increased content of bioactive substances and water-soluble vitamins.
Variety of meals consumed.
Low salt intake.
Reduced risk of nitrosamines, veterinary drugs, trichinella, and salmonella.
Lower incidence of cardiovascular diseases, hypertension, obesity, and type 2 diabetes.
Disadvantages of vegetarian diets:
Insufficient supply of vitamins B12 and D.
Low bioavailability of minerals (mainly iron, calcium, and zinc).
Reduced digestibility of food.
May increase the risk of megaloblastic anemia, rickets, and menstrual disorders in girls in their developmental age.
Does the use of alternative diets make sense during weight loss? Study results.
More and more women are gaining nutritional knowledge from the media, rarely seeking advice from a doctor or dietitian. For this reason, Kwiatkowska and Skop-Lewandowska conducted a study to assess the attitude of young women (19-39 years old) towards dieting. The study indicated that the most commonly used diets were the Copenhagen diet, Dukan, Kwasniewski, as well as single-component diets. It was also assessed that only 13.9% of respondents sought help from a specialist. More than half of the women experienced the "yo-yo" effect.
The study found that the period of maintaining reduced body weight after the end of an alternative diet varied. 32% of the respondents maintained their lower body weight for 2 to 4 weeks, 6% for 6 months, 27% for three months to half a year, and 29% maintained their reduced weight for a year or longer.
Research results comparing a low-carbohydrate diet (<60 g/day) with a higher carbohydrate diet (>60 g/day) have shown that weight loss was associated with a reduction in energy content and a longer duration of the diet, and at the same time, was not dependent on carbohydrate intake. The average energy value of high-carbohydrate diets was 1913 kcal, while low-carbohydrate diets were 1446 kcal [10].
Many studies have shown a greater weight loss in the first six months of a low-carbohydrate diet, but after twelve months the differences in body weight compared to a low-fat diet were not significant [3].
Experiments carried out over a longer period did not show maintenance of the corrected body weight, especially due to non-compliance with dietary recommendations [10].
Conducted studies have proved that most alternative diets initially give encouraging and sometimes spectacular results, but after a while, there is a return to the original weight. The exception is vegetarian diets, which give lasting effects, provided that permanent changes in habits to reduce body weight are made. Turner-McGrievy et al. 2013 conducted an experiment to determine the impact of plant-based diets on weight loss. The experiment lasted six months. Subjects were assigned to the following groups: pescatarian, vegan, vegetarian, and those following a basic diet. The study indicated that weight reduction among vegans significantly differed from the other groups. Body weight in the group of people following a vegan diet decreased by 7.5%, while the other groups achieved smaller effects [16].
What characteristics should a proper weight loss diet have?
Reducing excessive body weight is achieved by the dietitian applying low-energy diets with physical activity, leading to a negative energy balance. This leads to lipolysis in adipose tissue, which in turn results in weight loss. Each weight reduction diet should have the following features:
The primary principle in arranging a diet should be to best achieve its intended goal, which should be weight reduction and maintaining the achieved effects for as long as possible,
A weight loss diet should provide the body with less energy than the demand,
It should be individually adjusted and consistent with the preferences and needs of the patient,
It is essential that the weight loss diet is based on the Nutritional Standards of the Food and Nutrition Institute and the Pyramid of Healthy Eating and Physical Activity,
A properly composed weight loss diet must meet the demand for all nutrients while simultaneously limiting calorie intake,
The secondary assumption of effective weight loss should be regular physical activity,
It should also be easy to use at home and outside,
It's important for a weight loss diet to be easy to prepare,
Above all, it should be a model of nutrition that will be used in the future [4]
Conclusion
Popular alternative diets carry many health consequences for the body. Conducted studies on the impact of alternative diets on weight reduction showed non-permanent effects. The only promising ones are vegetarian diets. During the weight loss process, the aspect of a long-term diet and adherence to nutritional recommendations is important. The weight loss process should be conducted by a dietitian. The diet should be individually adjusted to the needs and preferences of the patient.
Bibliography:
Kołlajtis -Dołowy A., Jeruszka-Bielak M., Wawrzyniak A. (2019). Diety alternatywne, ich stosowanie w wybranych grupach osób oraz źródła informacji. Problemy Nauk Biologicznych, 68(2), s. 185-200.
Langa A. (2022). Alternatywne modele żywienia w cukrzycy typu 2. Problemy Nauk Biologicznych, 71(4), s. 411-420.
Reguła J. (2013). Charakterystyka i ocena wybranych diet alternatywnych. Forum Zaburzeń Metabolicznych, 4(3), s. 115-121.
Jarosz A. (2018). Monodiety w otyłości-niebezpieczne dla zdrowia. Narodowe Centrum Edukacji Żywieniowej.
Figurska-Ciura D. (2019). Dieta w terapii otyłości- historia i teraźniejszość. XXVII Konferencja Dyskusyjna: Fakty i fikcje w żywieniu człowieka. Polskie Towarzystwo Nauk Żywieniowych, s. 1-45.
Badeńska M., Figarska P. (2013). Walka z otyłością. Cała prawa o najpopularniejszych dietach ostatnich lat. Zeszyty Studenckiego Ruchu Naukowego Uniwersytetu Jana Kochanowskiego w Kielcach, s. 93-101.
Ostrowska L. (2012). Białka. Medycyna Praktyczna.
Joshi S., Mohan V. (2018). Pros&cons of some popular extreme weight-loss diets. Indian Journal of Medical Research, 148(5), s. 642-647.
Kumar N.K. i wsp. (2022). Adherence to Low-Carbohydrate Diets in Patients with Diabetes: A Narrative Review. Diabetes, Metabolic Syndrome and Obesity, 15, s. 477-498.
Gajewska D., Bawa S., Myszkowska-Ryciak J. (2010). Strategie leczenia dietetycznego otyłości-czy istnieje optymalna dieta? Problemy Nauk Biologicznych, 59(3-4), s. 385-393
Zielińska M., Buczkowska-Radlińska J. (2017). Wpływ diety niskowęglowodanowej na stan zdrowia człowieka. Pomeranian Journal of Life Sciences, 63(4), s. 56-61.
Gawęcki J. (2010). Żywienie człowieka. Podstawy nauki o żywieniu. Wyd.: PWN, Warszawa.
Jamrozik P. (2012). Dieta wegetariańska. Medycyna Praktyczna.
Melina V., Craig W., Levin S. (2016). Position of the Academy of Nutrition and Dietetics: Vegetarian Diets. Journal of the Academy of Nutrition and Dietetics, 116(12), s. 1970-1980.
Kwiatkowska O., Skop-Lewandowska A. (2015). Popularność stosowania diet redukcyjnych wśród kobiet w wieku 19-39 lat. Medycyna Ogólna i Nauki o Zdrowiu, 21(3), s. 307-311.
[Turner-McGrievy i wsp. (2015). Comparative effectiveness of plant-based diets for weight loss: a randomized controlled trail of five different diets. Nutrition, 31(2), s. 350-358.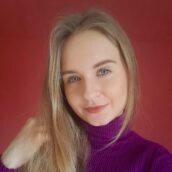 Oliwia Antas
Graduate of PWSZ in Konin and WSBiNoZ in Łódź. Enthusiast of a healthy lifestyle and cooking. My motto: "The way to the heart is through the stomach."