The lack of time to prepare meals at home contributed to the increase in the consumption of highly processed food (e.g. fast food products). The consequence of this is an increase in body weight among the population. Its loss consists in changing the current unhealthy way of eating and lifestyle. However, most people strive to lose weight by looking for easier methods. Often the choice falls on dietary supplements. There are many supplements available on the Polish market to support weight loss [1]. One of the popular ingredients used in supplements is green tea. Tea is the second most consumed beverage after water [2], but is it actually beneficial for weight loss? We will learn about it in this article.
The composition of green tea and its effect on body weight
The most popular group of compounds contained in green tea are flavonoids – catechins, which have strong antioxidant properties [3]. The most important flavonoid found in green tea is EGCG (epigallocatechin gallate). Many studies confirm that the use of green tea extract or infusion may have a beneficial effect on reducing body fat and body weight [4].
Clinical and observational studies
There are many scientific studies proving the positive role of green tea and its flavonols in weight loss. During an experiment carried out in Taiwan, it was found that people who regularly consume green tea had both a smaller waist and hip circumference, as well as the amount of body fat, unlike those who did not drink it.
In another control study conducted by Tschuida et al., it was found that a 3-month supplementation with green tea extract in a dose of 588 mg of flavonols, including 115 mg of EGCG, contributed to a statistically significant reduction in body fat, body weight and BMI (Body Mass Index, body mass index) among overweight people [5].
Epidemiological experiments show that patients who for many years consumed more than 400 ml of tea each day (mostly green) had a smaller waist circumference and body weight compared to non-drinkers [6].
The aforementioned studies have proven the benefits of taking green tea for weight loss. However, there are also analyzes that do not confirm the effective effect of supplementation with green tea extract on slimming.
In Taiwan, an experiment was performed on a group of 100 women aged 16-60. They took 302 mg of green tea flavonols daily for 12 weeks. In contrast to the placebo control group, no statistically significant differences in weight loss and BMI were observed [7].
In a randomized clinical trial, carried out among people taking caffeine and catechins isolated from green tea for 12 weeks, a statistically insignificant reduction in body weight was demonstrated [6].
Green tea and carbohydrate metabolism
Studies conducted so far suggest that green tea also has antidiabetic properties. One study found that people who drank more than six cups of green tea a day were less likely to develop type 2 diabetes than those who drank less than one cup [4].
Takahashi et al. carried out an experiment among young healthy male and female subjects. The experiment proved that the consumption of green tea causes a decrease in postprandial hyperglycemia. After consumption of a meal, the amount of plasma glucose was significantly lower among subjects drinking 350 ml of a tea infusion containing 120 mg of GC (gallocatechin), 127 mg of EGC (epigallocatechin) and 135 mg of EGCG every evening, compared to those who drank a control drink without a meal. catechins [8].
Green tea and lipid absorption in the gastrointestinal tract
Catechins present in green tea may also have an effect on the inhibition of gastric and pancreatic lipase, and thus weaken the emulsification of fat. Twelve healthy subjects who consumed a catechin-rich beverage for 10 days and followed a high-fat diet had an increase in faecal lipid excretion compared to those who drank a catechin-free placebo beverage [9].
Reducing the absorption of lipids in the gastrointestinal tract is proven by experiments carried out also on animals. Significant weight loss was observed among mice with obesity induced by several weeks of epigallocatechin gallate supplementation and a high-fat diet. This change was correlated with a higher amount of lipids in the feces of mice [4].
Side effects of using green tea for weight loss
Spain and France have banned the marketing of green tea extract as a slimming product due to its hepatotoxicity. For this reason, 216 case reports were analyzed, of which as many as 34 showed toxic liver damage. Some studies have shown that green tea extracts interfere with the bioavailability, absorption, and also change the activity of the drugs used [10].
Microbiological study of green tea
The aim of the study by Abualhasan et al. was to check the quality of microbial contamination and the presence of heavy metals in green tea used in large quantities by the Palestinian population. Experimental analysis indicated that many of the samples tested contained toxic heavy metals, such as lead and chromium, exceeding acceptable limits. In addition, most of them were microbially contaminated with E. coli (Escherichia Coli). The completed experiment turns out to be a warning for all authorities, including the Ministry of Health, to take urgent corrective actions, i.e. quality control tests, correct storage conditions, as well as registration of products placed on the market [2].
Summary
Many results of experiments regarding the role of green tea on weight loss have shown its positive properties. The analyzed component of dietary supplements may also have a negative impact on health. Therefore, the mechanisms of action of green tea require further research to determine their effectiveness for weight loss and to clarify safety. It is also important to consider possible side effects when choosing such a supplement. The basis of weight reduction is a change in eating habits and lifestyle.
Bibliography:
Marciniak-Łukasik K. i wsp. (2013). Rynek suplementów diety wspomagających odchudzanie. Inżyniera Żywności. Postępy Techniki Przetwórstwa Spożywczego, 2, s. 57-60.
Abualhasan M.N. i wsp. (2020). Evaluation of Heavy Metal and Microbial Contamination in Green Tea and Herbal Tea Used for Weight Loss in the Palestinian Market. Evidence-Based Complementary and Alternative Medicine.
Bojarowicz H., Dźwigulska P. (2012). Suplementy diety. Część II. Wybrane składniki suplementów diety oraz ich przeznaczenie. Hygeia Public Health, 47(4), s. 433-441.
Zielona herbata a otyłość-wpływ katechin na metabolizm energetyczny (2021). Postępy Higieny i Medycyny Doświadczalnej, 75, s. 265-271.
Stępień M., Szulińska M., Bogdański P., Pupek-Musialik D. (2011). Rola ekstraktu zielonej herbaty w leczeniu otyłości. Forum Zaburzeń Metabolicznych, 2(4), s. 256-262.
Wierzejewska R. (2014). Wpływ picia herbaty na zdrowie-aktualny stan wiedzy. Przegląd epidemiologiczny, 68, s. 595-599.
Donejko M. i wsp. (2013). Mechanizmy regulacji masy tkanki tłuszczowej pod wpływem galusanu epigallokatechiny zawartego w zielonej herbacie. Postępy Fitoterapii, 3, s. 167-173.
Tahahashi M. i wsp. (2020). Effects of Timing of Acute and Consecutive Catechin Ingestion on Postprandial Glucose Metabolism in Mice and Humans. Nutrients, 12(2), s. 565.
Janssens P., Hursel R., Westerterp-Plantenga M.S. (2016). Nutraceuticals for body -weight management: The role of green tea catechins. Physiology and Behavior, 162, s. 83-87.
Flis P i wsp. (2015). Reakcje anafilaktyczne spowodowane substancjami wspomagającymi odchudzanie. Opis trzech przypadków. Medycyna Ogólna i Nauki o Zdrowiu, 21(4), s. 369-371.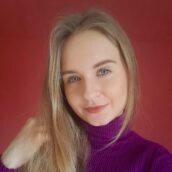 Oliwia Antas
Graduate of PWSZ in Konin and WSBiNoZ in Łódź. Enthusiast of a healthy lifestyle and cooking. My motto: "The way to the heart is through the stomach."