Every day, various substances, including unwanted ones, enter our body. They can have an adverse effect on your health. They get through with food, drink or inhaled air. This phenomenon may introduce a slight anxiety, but unnecessarily.
The human body efficiently copes with the elimination of harmful substances, of course in certain concentrations.
Why does the body need detox?
Every day, people come into contact with a huge number of chemical compounds. Most of them are provided purposely (e.g., with food, drinks) to ensure appropriate living, development and health conditions. Other ingredients also come with them. They may be indifferent to health, but some of them negatively affect the functions of the body, especially in the case of their accumulation. Fortunately, a healthy person can excrete most of these undesirable and sometimes even harmful substances. Depending on their type or chemical composition, the ways of removal will differ. Most often they are excreted with urine, bile produced in the liver, with exhaled air, with saliva and sweat [1].
Liver Cleansing – Good or Bad?
On the Internet or in the color press, you can find a lot of information about recipes, techniques, or ways that are designed to cleanse the body of toxins and unnecessary ingredients. Since the liver plays a key role in detoxification, many of these methods target this organ. Below are a few examples of methods that are quite often used. Unfortunately, this indicates how many people are willing to believe that the body needs help in detoxification. A healthy person has fully developed and properly functioning ways of excreting unnecessary substances from the body (e.g., thanks to the kidneys and liver). The use of "detoxes" very typically brings opposite effects to those declared by their authors and the media in which they are recommended. That is why such methods must be approached with caution and distance. It is best to avoid them so as not to harm your health.
Detox herbal teas
Currently, there is a wide range of various herbal teas on the market, which are given detoxification functions. However, the toxic effects of using such preparations are becoming more and more common. Incorrect dosing (e.g., too often, too much) can have serious health consequences. The reason for this is most typically the consumer's inadequate knowledge and lack of awareness of the risks. Improper supplementation with herbal mixtures can even lead to liver damage, the effects of which are comparable to damage caused by drugs [2].
Unlike drugs, herbal complexes contain many compounds, which makes it difficult to fully assess their properties. In addition, often people do not realize that herbs require liver work to metabolize them, especially in the case of compounds that can have hepatotoxic effects (damage to liver cells). Therefore, it is important to realize that herbs do not remove unwanted substances from the body. In some cases, they may have a diuretic or cholagogic effect, which may support natural elimination processes. However, when used incorrectly, they can themselves become one of such harmful substances [3].
Coffee enema
Coffee enema is one of the most invasive methods of pseudo cleansing. According to its descriptions, it is supposed to improve general health and remove toxins from the body. The action is based mainly on the properties of antioxidant ingredients contained in coffee [4]. As a result, many people fall for the alleged benefits of coffee enemas. However, it is important to emphasize that there is not enough scientific evidence to support the positive effects of coffee enemas on health. People recommending this type of practice are representatives of the alternative medicine community, which in some cases may be dangerous to health [5].
Scientific studies do not confirm the effectiveness of self-administration of coffee enemas in improving health and cleansing the body. In addition, when used alone, numerous side effects are noted. Among them, the most common are: burns and proctitis, colitis, abdominal pain, bloody stools, or electrolyte imbalance [4][5].
Cleansing diets
To cleanse the body, people also use various, ill-considered nutritional strategies. Most often these are very low-calorie diets (e.g., juice diets) and even the use of laxatives. Doctors, nutritionists, as well as health-related institutions, have long emphasized and made people aware that the best way to maintain health (i.e., also properly remove unnecessary substances) is a properly balanced diet and avoiding stimulants. Despite this, people still prefer to try new strategies that are supposed to give spectacular results in a short time. As with previous methods, the effect of using certain diets on cleansing the body is not properly confirmed.
There are very few studies that show the effectiveness of detox diets and they cannot be a good source of information due to the use of flawed methods during their implementation. However, in the confirmed scientific literature, you can find many cases indicating the possible occurrence of undesirable effects of using such diets [6], e.g. kidney damage [7]. It is also often emphasized that diets of this type are simply a marketing ploy aimed at increasing the sales of specific products or services [6].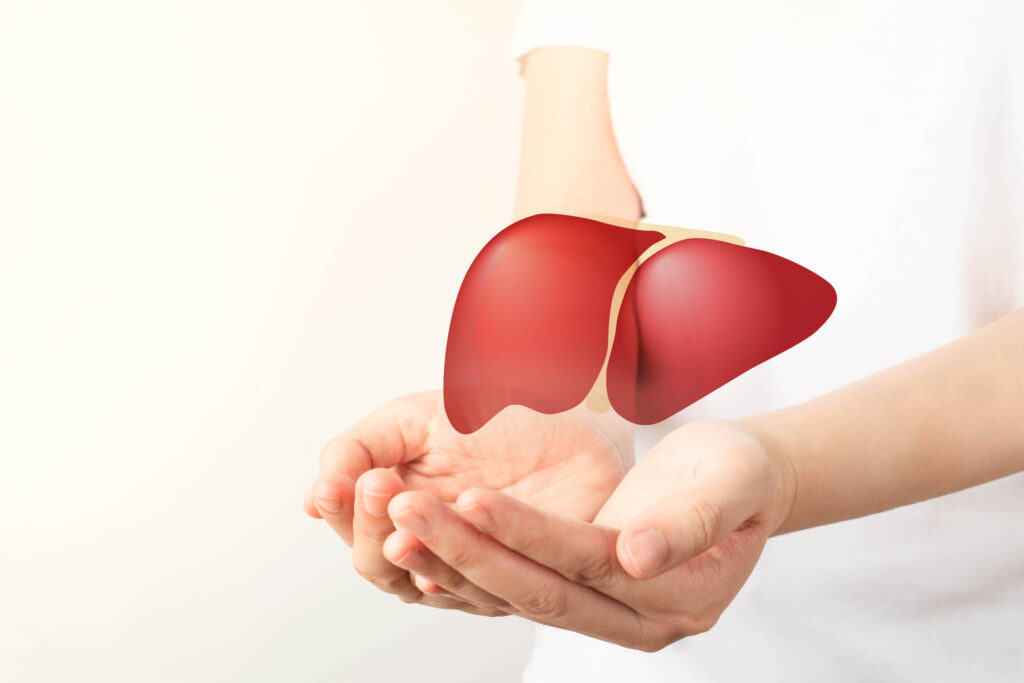 Andreas Moritz method
It is a method created by Andreas Moritz. It consists of 2 stages. The first — preparatory, which consists in consuming apple and cherry juice for 6 days in certain amounts, as an additional drink during the day. The second stage lasts 16–20 hours. During this time, you should drink mixtures prepared from Epsom salts, water, olive oil and grapefruit juice [8]. Scientific research does not back this method. Therefore, its use is not considered safe and there may be side effects or more serious health effects.
The Hulda Clark method
The Hulda Clark method involves drinking a solution of magnesium sulfate to remove gallstones. Its action is to widen the ducts of the bile duct, thanks to which the body can get rid of deposits. The author recommends using this method until the body stops excreting gallstones during defecation [9]. As with the previous method, there is a lack of research and scientific data that confirm the operation and effects of the above strategy. For this reason, it must be borne in mind that its use may be dangerous to health.
Safe ways to "detoxify" the body
In the case of health, only proven and evidence-based methods should be trusted. The key is always a proper, balanced diet and physical activity. If someone really wants to support the work of the liver, it is worth paying attention to the products consumed and minimizing the amount of those that have a negative impact on the work of this organ.
These are primarily: alcohol, highly processed food, e.g., fast food, salty snacks and products rich in sugar [10]. The Mediterranean diet is considered one of the most health-promoting ways of eating. For this reason, also in the case of liver health prevention, as well as the whole body, it is worth mentioning. This diet includes many products with antioxidant and anti-inflammatory effects [11].
In addition, a significant element affecting the work of the liver is the intestinal microflora. It has been proven that the composition of microflora is one of the factors regulating liver regeneration. And the appropriate use of probiotic and prebiotic products rebuilds and stabilizes the intestinal microflora [12].
Summary
A healthy human body can excrete unnecessary components on its own. Sophisticated methods or "miracle cleansing diets" are usually just a marketing ploy, and their use can have adverse health effects. People suffering from any ailments or diseases should remember this. The best way to support the work and health of the body is to take care of the right diet. A diet in accordance with the recommendations provides many ingredients with a health-promoting effect and minimizes the amount of undesirable and unhealthy compounds. In addition, it determines the proper functioning of the body, and thus the proper functioning of detoxification mechanisms.
Bibliography:
Krechniak, J. (2006). Absporpcja, dystrybucja, biotransformacja i wydalanie trucizn. W: W. Sieńczuk (red.). Toksykologia współczesna (s. 88-95), Warszawa: Wydawnictwo Lekarskie PZWL.
Koenig, G., Callipari, C. i Smereck, J. A. (2021). Acute Liver Injury After Long-Term Herbal "Liver Cleansing" and "Sleep Aid" Supplement Use. The Journal of Emergency Medicine, 60(5), 610–614, doi: 10.1016/j.jemermed.2021.01.004.
Ballotin, V. R., Bigarella, L. G., Brandão, A. B. M., Balbinot, R. A., Balbinot, S. S. i Soldera, J. (2021). Herb-induced liver injury: Systematic review and meta-analysis. World Journal of Clinical Cases, 9(20), 5490-5513, doi: 10.12998/wjcc.v9.i20.5490.
Son, H., Song, H. J., Seo, H. J., Lee, H., Choi, S. M. i Lee, S. (2020). The safety and effectiveness of self-administered coffee enema: A systematic review of case reports. Medicine, 99(36), e21998, doi: 10.1097/MD.0000000000021998.
Lee, A. H., Kabashneh, S., Tsouvalas, C. P., Rahim, U., Khan, M. Y., Anees, M. i Levine, D. (2020). Proctocolitis From Coffee Enema. ACG Case Reports Journal, 7(1), e00292, doi: 10.14309/crj.0000000000000292.
Khalil, T. M. (2017). Impact of a Detox Diet paradigm in Weight Management. IZZIVI PRIHODNOSTI. Challenges of the Future, 2(4), 237-255.
Makkapati, S., D'Agati, V. D. i Balsam, L. (2018). "Green Smoothie Cleanse" Causing Acute Oxalate Nephropathy. American Journal of Kidney Diseases, 71(2), 281–286, doi: 10.1053/j.ajkd.2017.08.002.
Gupta, S. (2019). What Is in the Andreas Moritz Liver Cleanse Recipe? Pobrane z https://www.leaf.tv/8128200/what-is-in-the-andreas-moritz-liver-cleanse-recipe/
Pobrane z https://od-natury.pl/oczyszczanie-w%C4%85troby-metod%C4%85-dr-huldy-clark
Eng, J. M. i Estall, J. L. (2021). Diet-Induced Models of Non-Alcoholic Fatty Liver Disease: Food for Thought on Sugar, Fat, and Cholesterol. Cells, 10(7), 1805, doi: 10.3390/cells10071805.
Abenavoli, L., Procopio, A. C., Paravati, M. R., Costa, G., Milić, N., Alcaro, S. i Luzza, F. (2022). Mediterranean Diet: The Beneficial Effects of Lycopene in Non-Alcoholic Fatty Liver Disease. Journal of Clinical Medicine, 11(12), 3477, doi: 10.3390/jcm11123477.
Xu, Z., Jiang, N., Xiao, Y., Yuan, K. i Wang, Z. (2022). The role of gut microbiota in liver regeneration. Frontiers in Immunology, 13, 1003376, doi: 10.3389/fimmu.2022.1003376.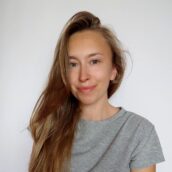 Martyna Wiśniewska
Student of Human Nutrition and Food Evaluation. In the field of dietetics, she is most interested in sports nutrition and nutrition education (especially addressed to children). Loves spending time actively and experimenting in the kitchen.