Although not everyone in Poland may have heard of it, the fame of Pumpkin Spice Latte has been spreading around the world for over 20 years. Think of a drink in which the scent of pumpkin, spicy spices, milk, and espresso blend together. Can it be defined as a health drink? Perhaps. And what if the whole thing is adorned with a mountain of whipped cream and the scent of spicy spices is just flavored sugar syrup?
It is probably so anticipated because it is only available in the fall of each year. This creates an effect similar to the frenzy caused by the reappearance of a popular burger at a fast-food chain. Consumers wait all year for a given product. This only increases the demand for limited products. Additionally, the time of year is not coincidental. In the cooler months, we often choose the taste of pumpkin and spicy spices, which have warming properties. In summer, on the other hand, we look for refreshment from citrus, mint, cucumbers, or strawberries.
The Beginnings of Pumpkin Spice Latte
In Poland, we could call this drink a pumpkin latte with a spicy note. However, it is the English name that has entered the repertoire of many cafes. Probably the inspiration for creating this coffee was the popular pumpkin pie. This pie is served at Halloween and Thanksgiving.
A popular American coffee shop offered its guests Pumpkin Spice Latte in 2003. In the autumn of that year, the final recipe was tested in Vancouver and Washington. The company experimented with different proportions of pumpkin to spices. Interestingly, in the end, the drink did not have a hint of pumpkin! The drink initiated a trend of pumpkin spice products, such as candles. We also find this flavor in food: donuts, breakfast cereals, pasta sauce. In August 2015, the recipe was slightly changed. Pumpkin purée was added. However, it was added only to calm people who wanted to see real pumpkin in the composition.
What Makes It So Special?
The success of the coffee is influenced by several factors. Coffee lovers pay attention primarily to its taste and aroma. Nothing is as reminiscent of autumn as the scent of cinnamon, cloves, or cardamom. Pumpkin is a typical autumn vegetable with great culinary versatility. It is therefore perfect for a drink for this time of year. In addition, the addition of pumpkin purée to coffee is a tasty surprise for some, which only increases its sales. If we want to prepare it at home, we need just a few ingredients, unsophisticated home appliances, and a bit of patience.
Nutritional Values. Ingredients of Pumpkin Spice Latte from a Cafe
Basic ingredients for a serving (536 g) are:
Frothed milk — about 1.5 cups
Canned pumpkin / purée / mush — less than one tablespoon
White sugar – 2 full tablespoons
Pumpkin pie spice — less than one teaspoon
Vanilla extract — half a teaspoon
Espresso — 40 ml serving
Whipped cream — one tablespoon
Of course, these recipes can be more or less elaborate. The basis is espresso, frothed milk, and pumpkin mush. The rest are sweet additions, although in the cafe version they are often an indispensable element on par with the coffee. Pumpkin Spice Latte can also be obtained with caramel sauce or chocolate. The coffee can be decorated with cookies, marshmallows, or cocoa. All of this affects its calorie count.
The calorie content of this delicacy ranges from 300-600 kcal. It depends on the size of the serving and the additions. For comparison, the number of calories in a large classic burger is about 500 kcal. A packet of chips, for comparison, is about 750 kcal. This coffee can be treated as a dessert. As long as it is consumed as intended, i.e., seasonally and sporadically, we do not have to worry about consuming it. The problem may arise with significant regularity. Here a quote from Paracelsus, called the father of modern medicine, would be useful. It goes as follows: "Everything is poison and nothing is poison, because only the dose makes the poison."
Can Pumpkin Spice Latte Be Our Downfall?
It can, but only if we really try hard and drink this beverage every day throughout the fall. The most unfavorable addition to this coffee dessert is sugar and flavored syrups. This is about 2 tablespoons in the described portion, which satisfies the daily requirement for simple sugars and more.
The problem was also identified with the formation of 4-methylimidazole (4-MI) in the process of producing caramel color. However, the American Food and Drug Administration, as well as the European Food Safety Authority, concluded that consumers should not worry about 4-MI. This refers to the recommended consumed amount of this drink. It is also questioned whether Pumpkin Spice Latte contains high fructose corn syrup (HFCS). This is a sweetener present in many carbonated drinks and commercial baked goods. One of the coffee shops indicated that HFCS may be present in some drinks due to production fluctuations. This syrup can lead to serious negative health effects such as hypertriglyceridemia.
In summary, this coffee dessert, we are convinced, should be consumed in moderation. However, one should not absolutely avoid Pumpkin Spice Latte, as it is also a treat with a social function. Once in a while, in the company of friends, one can contemplate the autumn aura from the perspective of a cafe table, savoring this pumpkin drink.
Pumpkin Spice Latte in Numbers. Sales and Marketing
The creator sold over 200 million Pumpkin Spice Lattes from the premiere to 2013. In an article from 2013 published in Forbes magazine, Debra Donston-Miller wrote that "products that are available only for a limited time have a kind of built-in marketing that over time can have an impact on growth." Since the introduction of Pumpkin Spice Latte, other companies have created inspired products. Restaurant offers inspired by pumpkin in a limited time increased by 234%. This was a comparison from 2008 to 2012. According to CNBC, Pumpkin Spice Latte is the creator's most popular seasonal drink. Sales worldwide amounted to about $424 million.
Homemade Recipe. How to Make a More "Fit" Version?
What will we need?
Milk [1 cup]
Espresso [1 serving]
Pumpkin purée [3 tablespoons]
Honey [1-2 teaspoons]
Additionally:
Cinnamon [1/2 teaspoon]
Ground ginger [1/4 teaspoon]
Cloves [3 pieces]
Nutmeg [1/4 teaspoon]
How to prepare?
First, we choose a pumpkin. Hokkaido, musk, Japanese, or Provençal pumpkin will best suit our needs. Hokkaido pumpkin is characterized by edible skin. It can be described as starchy, containing relatively little water. Musk pumpkin, on the other hand, is rather universal. It has a lot of pulp and a mild taste. Provençal pumpkin has a slightly sweet taste and is more watery. Japanese pumpkin is sweet, and its flesh is smooth, without fibers.
To prepare pumpkin purée, it is recommended to cut it into smaller pieces and remove the seeds. Preheat the oven to 180℃. Then place the pieces on baking paper. Bake for about 35 minutes. Remove from the oven after baking to softness and let cool. Then spoon the baked flesh out of the skin and blend with a blender into a smooth purée. You can also try cooking the pumpkin pieces directly with water and milk. This time, remove the skin before putting it in the water. Then the purée will definitely be more watery. Blend the whole thing.
Now let's deal with brewing the coffee. It is recommended to use medium or dark roast coffee. This is espresso coffee, which has a distinct note of bitterness.
Pour the milk into a saucepan, add spices, pumpkin purée. Heat over low heat until bubbles appear on the surface. Do not bring to a boil! Then strain the warm liquid through a sieve to get rid of lumps. Froth the prepared mixture with an electric frother or a hand blender. In home conditions, you can also skip this step and enjoy equally delicious coffee without foam. Add the prepared espresso to the milk and pumpkin mixture. If we do not have an espresso machine at home, we can alternatively use 40 ml of instant coffee. Finally, sweeten with honey to taste.
For the lazy: if you don't feel like frothing the milk yourself, and you have a coffee express at home, prepare a cappuccino. Add pumpkin purée with spices and honey to the whole. Ready.
The whole thing has about 200 kcal. You can further reduce the number of calories by adding your favorite plant-based drink instead of milk. The foam on the drink will probably be very small, but this does not affect its taste.
As you can see, we significantly reduced the caloric value of the homemade Pumpkin Spice Latte. This is a 2-3-fold reduction compared to the café version.
Summary
Pumpkin Spice Latte is an international café delicacy of autumn. It should not be feared but only consumed in moderation. A treat from a popular cafe chain is the caloric equivalent of a hamburger! Therefore, if you fall in love with the taste of coffee with pumpkin and spices, it is worth trying the homemade method and experimenting with your own additions, reducing the sugar content. Also, it cannot be forgotten that the phenomenon of Pumpkin Spice Latte is primarily associated with well-thought-out marketing.
Bibliography:
Chou J. (2013). History of The Pumpkin Spice Latte. The Daily Meal. Pobrano z https://www.thedailymeal.com/news/history-pumpkin-spice-latte/102813/ (data dostępu 2.11.2023 r.)
Dukes P. (2015). Big News for the Beloved Pumpkin Spice Latte. My Starbucks Idea. Pobrano z https://web.archive.org/web/20150924093109/http://www.12newsnow.com/story/29980220/starbucks-debuts-new-pumpkin-spice-latte-ingredients-list (data dostępu 2.11.2023 r.)
[3] Wartości odżywcze Pumpkin Spice Latte. Pobrano z https://www.nutritionix.com/i/nutritionix/pumpkin-spice-latte-16-oz/56313ac989543d8b4d2d63c0 (data dostępu 2.11.2023 r.)
FDA (2020). Questions and Answers about 4-MEI. https://www.fda.gov/food/food-additives-petitions/questions-answers-about-4-mei (data dostępu 2.11.2023r.)
Strona internetowa businesswire.com (2013). Pobrano z https://www.businesswire.com/news/home/20130902005042/en/More-Than-200-Million-Sold-Fans-Celebrate-the-Return-of-the-Original-Pumpkin-Spice-Latte-at-Starbucks (data dostępu 2.11.2023 r.)
Donston-Miller D. (2013).The Branding Magic Behind Pumpkin Spice Lattes. Forbes. Pobrano z https://www.forbes.com/sites/sungardas/2013/12/26/the-branding-magic-behind-pumpkin-spice-lattes/?sh=40dc95df509a (data dostępu 2.11.2023 r.)
Grant K. (2013). Starbucks latte drives early pumpkin foods craze. Pobrano z https://www.cnbc.com/id/101012654?_ga=1.210396117.136190180.1412013683 (data dostępu 2.11.2023r.)
Lucas A. (2019). Starbucks is introducing its first new pumpkin coffee beverage since the pumpkin spice latte. Pobrano z https://www.cnbc.com/2019/08/26/starbucks-is-introducing-its-first-new-pumpkin-beverage-since-the-pumpkin-spice-latte.html (data dostępu 2.11.2023 r.)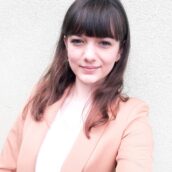 Weronika Klisz
A medical student at the Ludwik Rydygier Collegium Medicum in Bydgoszcz. A graduate of the Dietetics program at the University of Warmia and Mazury in Olsztyn. I enjoy exploring new areas of knowledge. I am physically active and like to cook newly discovered dishes in my free time.